in WordPress
5 WordPress Tips For Long-Term Websites Success
Let's be honest – a good business WordPress website is never finished. After launching a high-quality website, there will always be areas to improve, tweak, maintain and update. Needless to say, the ever-changing business conditions and the need for each website to grow and accommodate new content and subpages.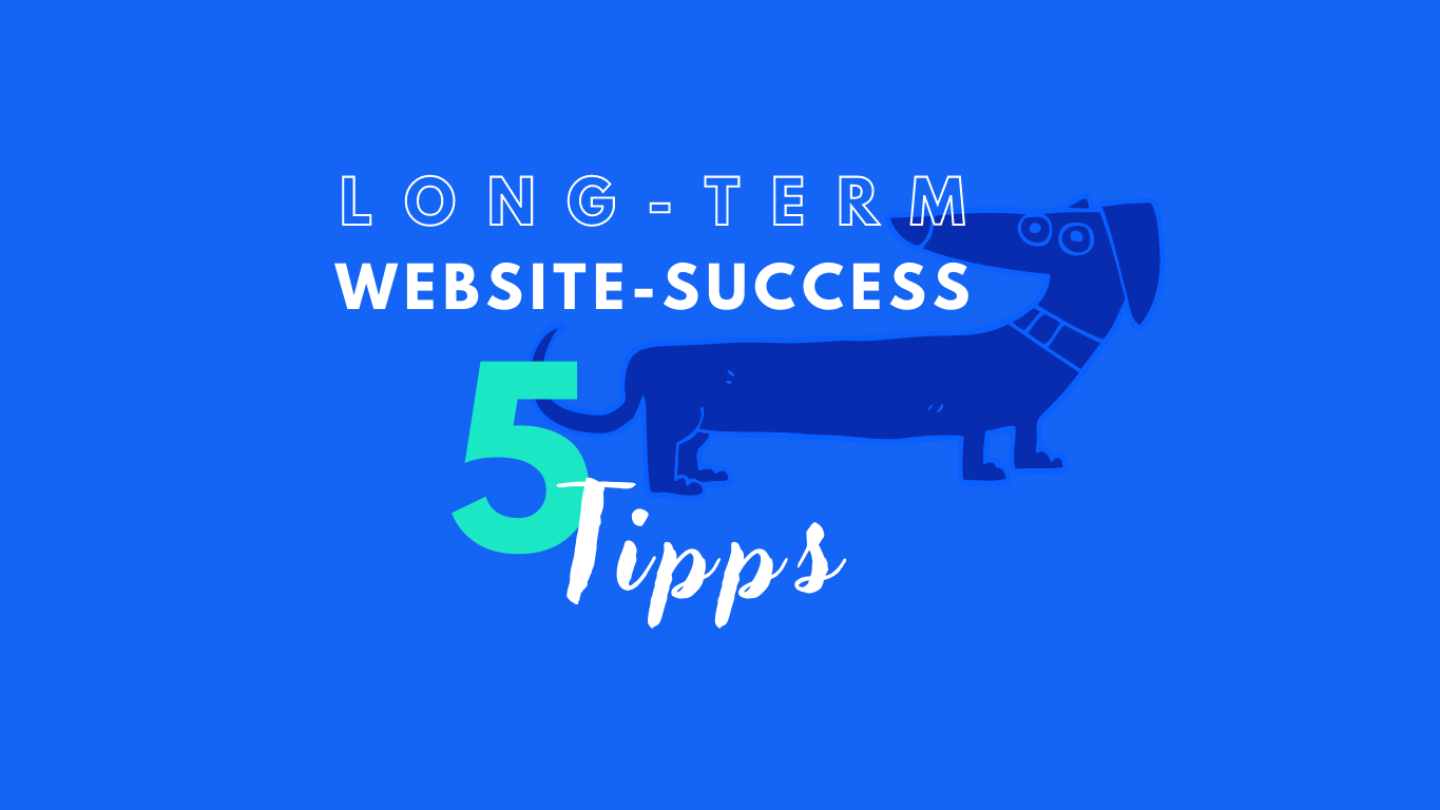 Let's be honest – a good business website is never finished. After launching a high-quality website, there will always be areas to improve, tweak, maintain and update. Needless to say, the ever-changing business conditions and the need for each website to grow and accommodate new content and subpages. However, there are some things which we can do during the website's development to ensure its long-term success. Today, we identified five top-level WordPress tips you can implement and. Profit from the advantages in the future.
WordPress Tip #1:
Use proper software for privacy and marketing
When setting your WordPress website up for success, there are many variables you need to consider. Some of them allow you to perform business activities on your website well. Other ones are absolute essentials. If not implemented correctly, they can give you a massive headache and even legal issues further down the line.
Marketing Software
We regularly implement HubSpot for our clients to help with lead generation, and best results in marketing and sales. But even with a world-leading CRM system, you need to make sure that your website tracks relevant activity from your visitors. While you're at it, you also need to ensure that you can use the generated data to inform your marketing strategy. For this in turn, you need to check that your tracking measures, such as Google Tag Manager and Matomo, are correctly implemented and adhere to legal requirements like the GDPR.
Suppose your business relies heavily on a content strategy that spans multiple markets. In that case, you may also add a Cloudflare setup for hosting to make use of their global content-delivery network and Filebird to help you keep on top of media management in WordPress.
Tracking Software
The rise of EU-spanning laws like GDPR also means you need to understand all software your website uses or connects with and implement proper solutions to remain compliant. Will your website use cookies to track user data or make data requests going to other servers? If so, you need to think about setting up consent management solutions that target tracking scripts and third-party integrations like YouTube. Finding the sweet spot between marketing optimization and data privacy is critical. Website managers across the EU need to make it easy for their visitors to know what's required and adjust their privacy settings accordingly.
We find that many websites that we take over for our partners have consent systems that are not correctly configured.
We find that many websites that we take over for our partners have consent systems that are not correctly configured. Data is exchanged with third-party services without user consent and not working fully according to the privacy policy outline on the website. These are huge red flags that need fixing sooner rather than later. Alternatively, you can also consider switching to a Privacy First website and doing without personalized tracking altogether.
WordPress Tip #2:
Accessibility is no longer just an option – it's a requirement
Accessibility is a growing topic when it comes to website design and development and that's why top 2 of our WordPress tips. Our understanding of the ins and outs of user experience has collectively increased. Along with it, proper accessibility practices have become essential and sometimes even legally obligatory. Law aside, good accessibility on your website can simply help people with visual and auditory disabilities interact with your brand and content.
It's our responsibility to make the websites we create in 2023 readable, interactive and accessible. When you think about accessibility, think about the content each website contains and how you can make it easy to process and understand for as many people as possible. What kind of colors and combinations to add? Do they have a good contrast ratio? You should also implement structured markup and text tailored for speech assistants and allow browsers to zoom in to make all the websites accessible.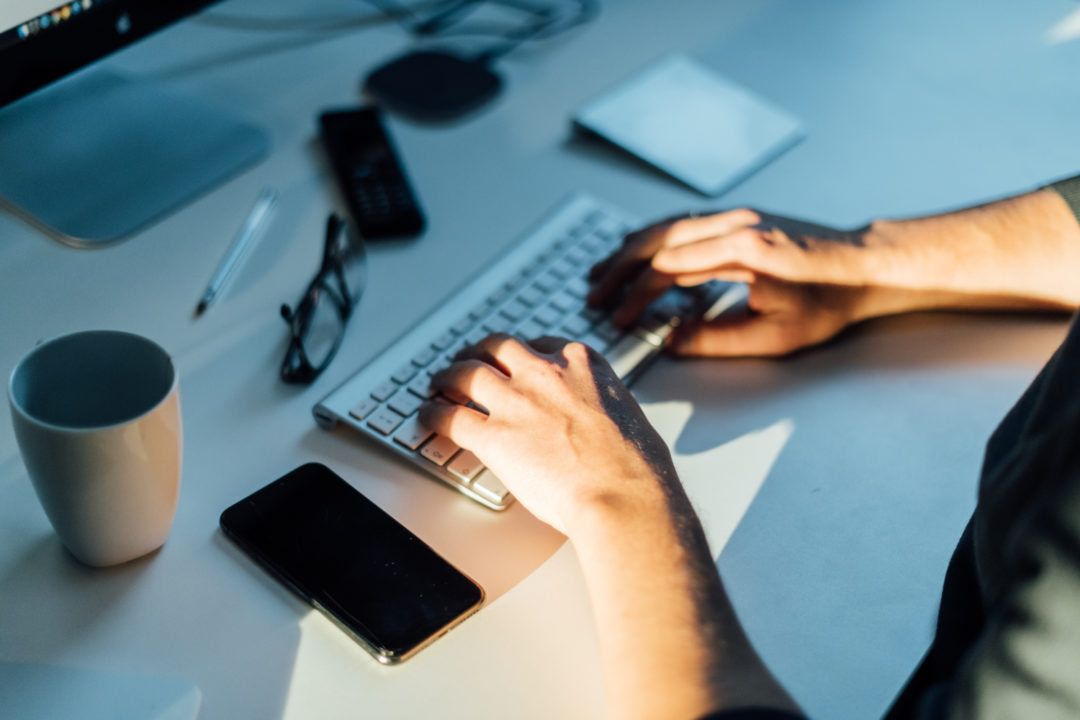 WordPress Tip #3:
Structure your website for SEO benefits
Starting during the design phase, you can ensure that your finished website is set up for SEO success by reviewing your past Google Analytics statistics. This will allow you to focus on designing your content structure in your mockups with SEO in mind. You can also implement structured data, which might highlight your website in special places within the Google search results, to provide visitors with additional context-based information, like FAQs or upcoming events. You can also ensure that your website always withstands unexpected peaks for potential visitors by implementing proper caching procedures.
WordPress Tip #4:
Take advantages of social media integrations
No part of your business should exist in a silo, especially not your website. You should take advantage of the widely used and often organic social media channels by adding proper integrations. When sharing your content on social media to attract new visitors, make sure the content looks professional and pleasing to the eye by showing up exactly how you want it to look on the busy news feed of an average social media user. We install a plugin called Yoas for our partners, which allows you to upload a specific picture/text for social media networks.
WordPress Tip #5:
Test, test and test again
A website is an active, ever-changing entity that needs to respond and adapt to external conditions constantly. We cannot ignore the testing of critical elements such as third-party integrations, contact forms, and design parameters. When building and extending your website, make sure to set aside time to test all pages and components in various systems, browsers, and devices. Define hypotheses for how your visitors will use your website and verify them with the statistical data you're collecting. Set up automated tests via Visual Regression Testing for critical parts of your website.
Conclusion: WordPress Tips
Our WordPress tips only give a small insight into the world of website improvement. The deeper you get into the individual aspects around load time, third-party software, accessibility and SEO, the more demanding the maintenance becomes – but with the result of a first-class website. We can only encourage everyone to dive deeper into WordPress. It's a fantastic content management system once you know how to use it. If you'd rather leave the field to us, just give us a call and we'll be happy to help out.