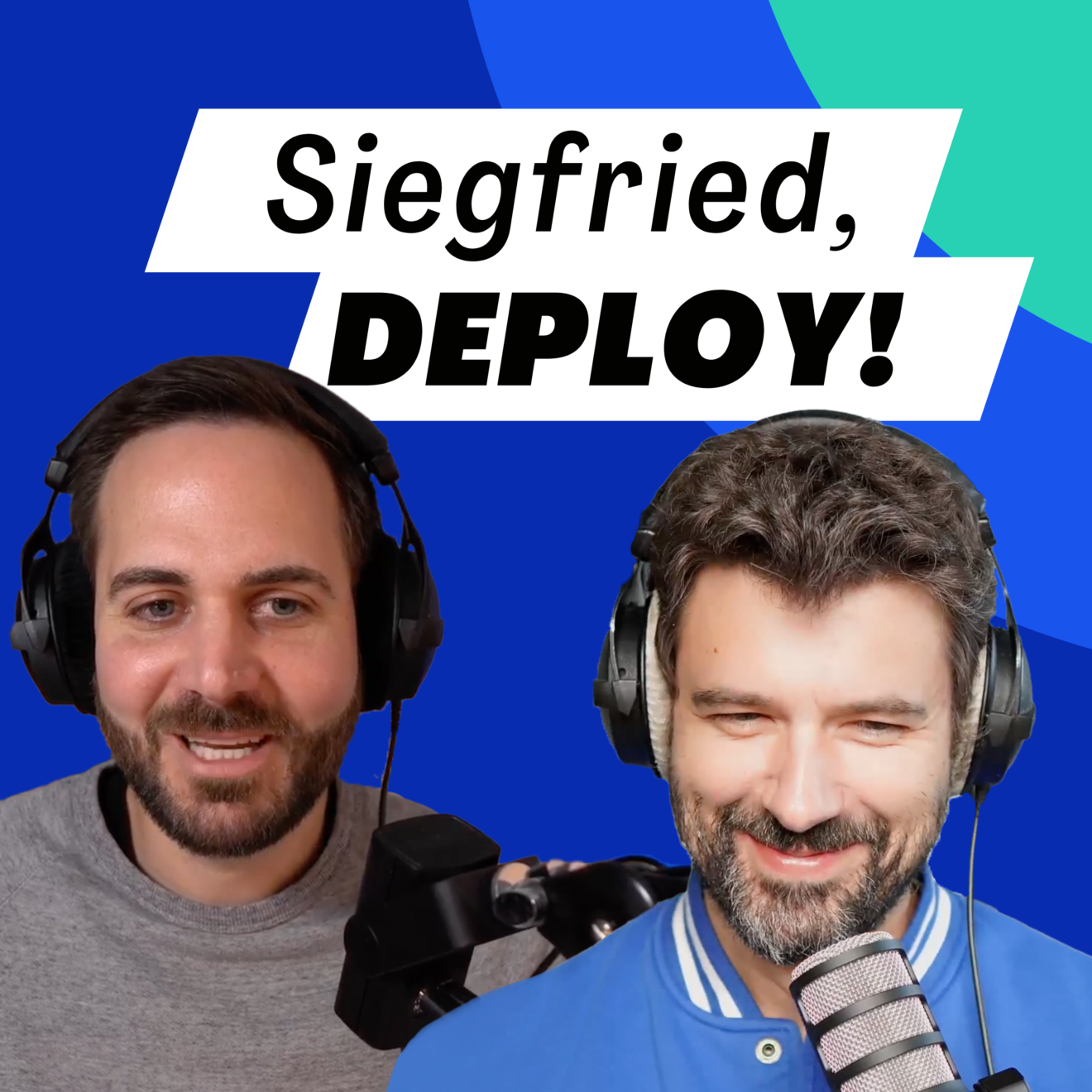 Our Podcast
Siegfried, deploy!
Dominik and Steffen are long-term friends, the founders of Bleech – and total nerds when it comes to websites. Always having the user in mind they critically question the status quo in web development. By trying out the latest technologies they improve common approaches or develop new ones. Listen to them when they discuss current developments in web technologies and learn more about their tools, techniques and their philosophy.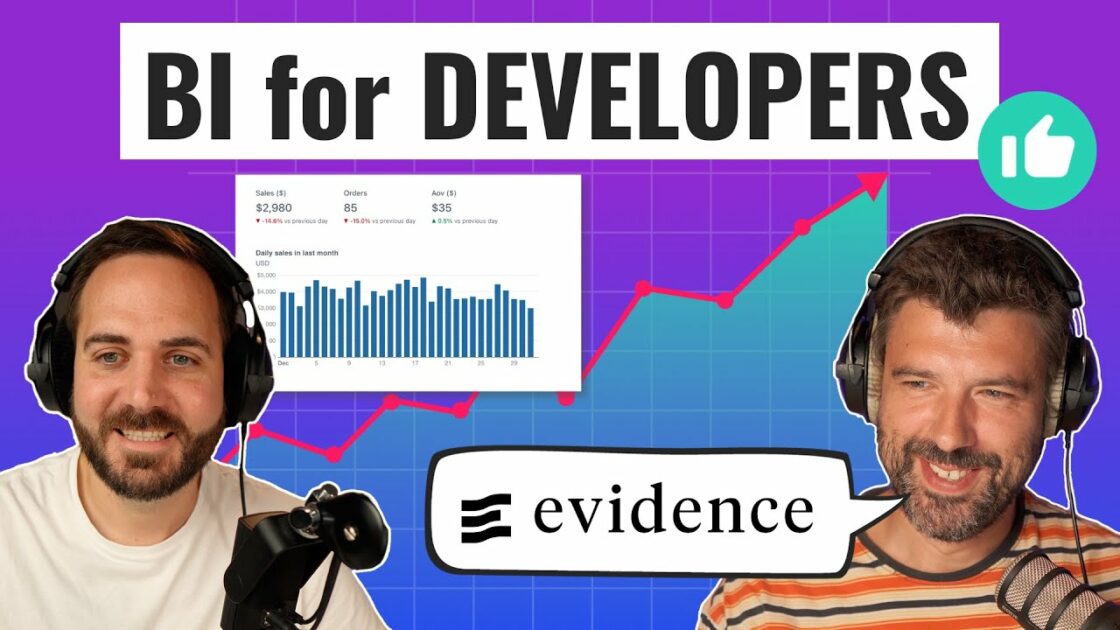 PGlmcmFtZSB0aXRsZT0iT3duIHlvdXIgYnVzaW5lc3MgaW50ZWxsaWdlbmNlIHJlcG9ydHMgd2l0aCBldmlkZW5jZS5kZXYiIHdpZHRoPSIxMTIwIiBoZWlnaHQ9IjYzMCIgZnJhbWVib3JkZXI9IjAiIGFsbG93PSJhY2NlbGVyb21ldGVyOyBhdXRvcGxheTsgY2xpcGJvYXJkLXdyaXRlOyBlbmNyeXB0ZWQtbWVkaWE7IGd5cm9zY29wZTsgcGljdHVyZS1pbi1waWN0dXJlOyB3ZWItc2hhcmUiIGFsbG93ZnVsbHNjcmVlbiBkYXRhLXNyYz0iaHR0cHM6Ly93d3cueW91dHViZS1ub2Nvb2tpZS5jb20vZW1iZWQvRkRFVXpFOEtKbW8/ZmVhdHVyZT1vZW1iZWQmYW1wO21vZGVzdGJyYW5kaW5nPTEmYW1wO2F1dG9wbGF5PTEmYW1wO3JlbD0wIj48L2lmcmFtZT4=
Own your business intelligence reports with evidence.dev
Ever felt trapped by traditional BI tools? We did too. That's why we're thrilled to share our experience with evidence – a tool that lets you build business intelligence dashboards using good old SQL and Markdown.

Highlights
00:00 Introduction
00:48 Features and capabilities of evidence
01:31 Portability and open source nature of evidence
02:52 Examples and use cases
04:17 Component reference and data sources
05:35 Build process and deployment
06:04 Code examples and dynamic routes
07:08 Adding static information to dashboards
08:13 Intended use

Links
– Evidence Website: https://evidence.dev/
– Evidence Examples: https://evidence.dev/examples
– Evidence Docs: https://docs.evidence.dev/
– Markdown Basics: https://www.markdownguide.org/basic-syntax/
– SQL Tutorial: https://www.w3schools.com/sql/
– DuckDB: https://duckdb.org/
Learn more about Bleech
Go to bleech.de
Read our blog
WordPress Starter Theme Flynt
Bleech on Social Media
LinkedIn: Bleech
YouTube: Siegfried, deploy!
Want more Bleech Insights?
Are you curious about what we have to say and want to stay up to date?
Then subscribe to Bleech Insights here!